Our Story
We were challenged to make a stadium-approved product and, in the process, realized we could provide jobs for women in need. 
At our core is transparency: convertible stadium bags that transform from chic to see-through in a snap! But we are more than just a bag. 
Leigh Ann Barnes is passionate about supporting survivors of domestic abuse and recognizing that we are all equally important and deserving of opportunities. Thus, the VIP Survivor collection is comprised of products made by local survivors of domestic violence. 
Our accessories are made domestically and abroad. Every effort if made to minimize waste, reclaim, and reuse fabric. 
Visit us today in store and online to make your clear bag and be a gamechanger.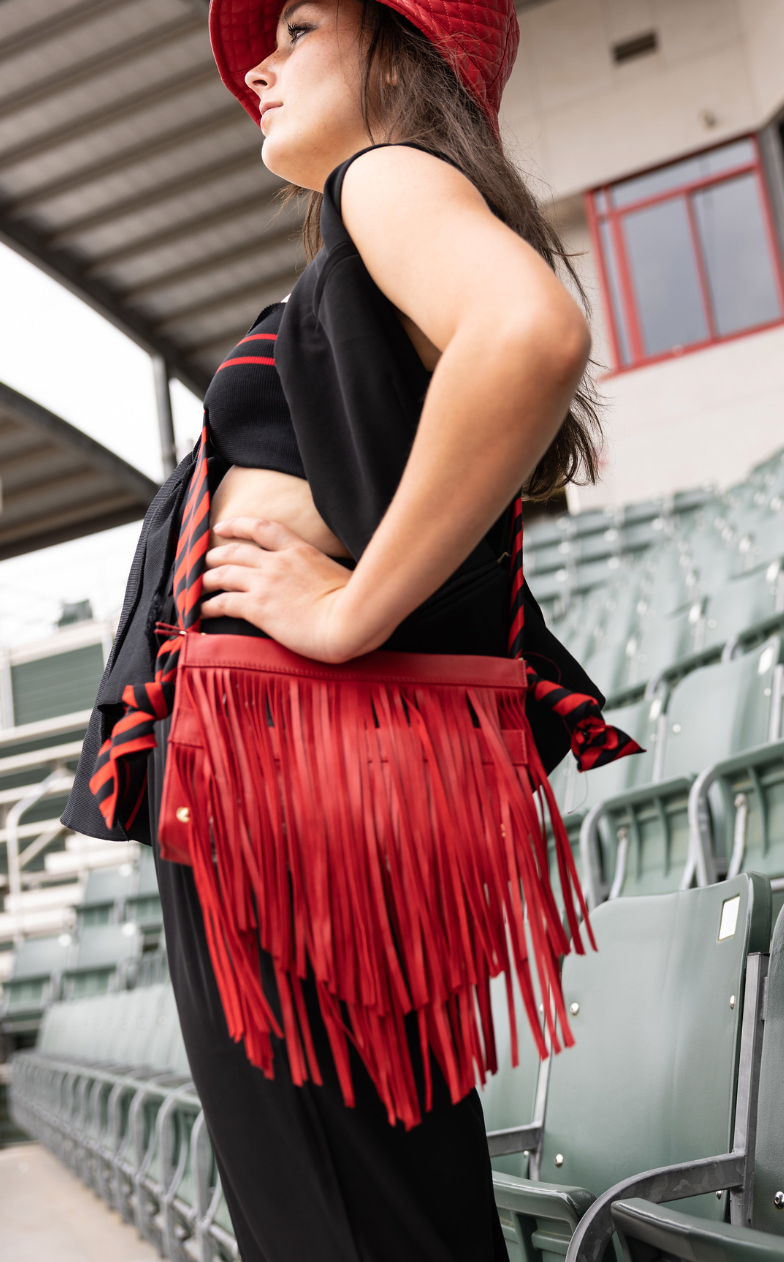 ---
Select a date and time that works best for you to create your dream bag!
The $75 deposit goes towards your purchase of any bag or merchandise in store.